If you're looking for a job or trying to find the best people for your requirements, working with a recruitment consultant can amplify your efforts significantly, providing you with tremendous reach both in terms of candidates and businesses.
A good recruitment consultancy will have vast databases of vetted candidates and relevant businesses with agreed terms. Both of which are designed to facilitate a smooth and painless recruitment process for everyone involved.
At least that's the theory.
The vast majority of recruitment consultancies are perfectly respectable, law-abiding and do their utmost to place the right people in the right business.
However, it's fair to say that not all consultancies are created equal.
Finding the right recruitment consultancy to advocate for both the candidate or the employer – and make sure people are placed into their perfect role - only comes from experience and effective working relationships.
Here are some of the qualities you should be looking out for when dealing with a recruitment consultancy:
They Know Their Stuff
If you're working with a recruitment consultancy that claims to be an expert in a field or industry, then they really should be an expert in that field or industry.
There is nothing more infuriating for a candidate or employer than speaking to a consultant who clearly has no idea what they're talking about.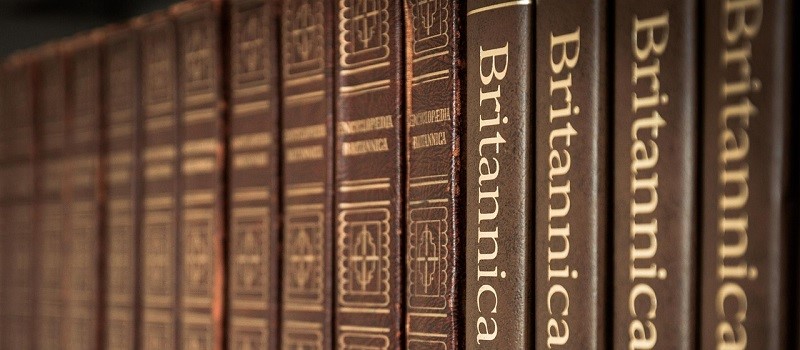 Of course, no one is expecting a recruitment consultant to know as much as a mechanical design engineer in the space sector…about mechanical design engineering in the space sector.
But they should have enough knowledge to understand the role, the requirements and the key skills and experience they should be watching out for.
An expert recruiter is one who should – at the very least – be able to hold their own in a casual conversation with the candidate or the employer about the role or industry.
They Listen
This is a crucial quality to have in a recruiter – for those on both sides of the process.
Whether you have a highly complex requirement you're struggling to fill or trying to find a role that you will transform your career, you want to know that the person on the other end of the phone does more than just hear you and make the occasional 'uh-huh' noise.
It's important that you feel understood, valued and respected. It's about acknowledging that your time is precious and your knowledge and experience is valuable.

Let's be honest – whether you're a candidate or an employer – you represent a fee. That means you are of value to the recruiter too.
You deserve to work with a recruiter who takes the time to get to know you and what you're looking for both in terms of skills and cultural fit. Not to make assumptions or send you roles or candidates that are patently not a good fit.
A professional consultant will take on board everything you say, remember key information and only send something through if it's worth your time.
Anything less frustrates the relationship. In those situations where both the candidates and the employers are unhappy absolutely no one wins.
You can count on them to do the job
Fundamentally, engaging with a recruitment consultancy is all about trust.
No matter how knowledgeable they are or their track record for success, if you can't trust them to do what they say they're going to do – or what you've asked them to do – then you're going to struggle.

A good consultancy will stick to the agreed process, without skipping steps and will advocate for both parties in order to ensure the best outcome for everyone.
If they commit to a timeframe then they'll stick to it. Unless there's a good reason why not – at which point they'll be professional enough to tell you about it well in advance.
Rather than hope for a Hail Mary to deliver a last-minute win.
They Work with You
One thing recruiters know is the market. Or at least they should.
They'll know how buoyant the job market is doing. Whether or not there's a skill gap. Where to root out the best candidates and which of the best employers are hiring.

They'll know all this and be upfront about your chances of a successful search.
They should also be honest with you about your expectations. If a salary is too low or the rate you want is too high, it's their job to tell you.
You don't have to listen to them but when they inevitably turn out to be right, they get to say, 'I told you so'.
Working with a recruiter is meant to be a partnership. Which means just as you expect them to listen, show knowledge and follow a process, it's up to you to provide them with all the tools they need – whether that's a job spec or a well written CV – in order to deliver on the promises made.
They look after the candidate
Whether you are the candidate or you're looking for one, the recruitment consultancy should do all they can to look after their candidate.
Regardless of why the candidate is considering a new role, being in the process is a nerve-wracking experience. Especially if their current job would be at risk if their employer were to find out.
They should be made to feel valued and kept in the loop.

Questions should be answered, and objections handled delicately.
A consultant worth their salt will also thoroughly prepare the candidate before any interview in order to give them the best possible chance at success.
Again, whichever side of the process you're on – you want to know that the best candidates are being placed in the right role within the right organisation.
No matter your industry or your situation, a recruitment consultant is there to make your search easier. They are meant to understand your requirements and run with them, finding the best company or best candidate and bring the two together.
If all goes as it should the process should be painless, and everyone walks away happy.
KDC Resource are expert recruiters, finding top technical talent into the aerospace & defence, space, emerging & disruptive technology and cyber security markets.
If you're searching for your next role upload your CV today. To get support filling your requirements, get in touch and we'll be happy to help.