Source:  Maxar Technologies 
By now, everyone will at least be aware of the Hunga Tonga-Hunga Ha'apai volcano eruption on the 15th of January 2021.  
Described as more powerful than an atomic bomb, it sent ash clouds up to 55 kilometres into the air and produced a devastating tsunami wave. 
The last volcanic eruption of this magnitude was Mount Pinatubo in 1991, but our observation technology has changed significantly since then. So, what role did Earth observation satellites play in the Tonga eruption, and what will it teach us about future disasters? 
Monitoring the Volcanic Eruption 
Various Earth observation projects have revolutionised our understanding of climate patterns and disaster management. 
During the Tonga eruption, the ESA's Copernicus project played a vital role in mapping and understanding the disaster. 
The massive ash cloud meant that standard optical imaging satellites could not capture changes to the volcano. 
Copernicus' Sentinel-1, however, could use its radar to penetrate the cloud and provide real-time updates of the eruption's earliest stages.  
Optical imaging still plays an important role in monitoring the volcano; it helps to understand the wider consequences of the disaster. 
Earth Observation in Future Risk Management 
However, Earth observation satellites could play a significant role in the larger picture of natural disasters. 
Along with monitoring the event in real time, observational data could assist with everything from preparation and mitigation to recovery and saving lives. 
For example, a New Zealand-based engineering firm developed a Tsunami Early Warning System for Fiji. It uses Earth observation satellites to predict incoming tsunamis, unsurprisingly to provide an early warning for Fiji's government.  
The system could have applications worldwide, particularly during events such as the Tonga volcano eruption. 
The last few years have led to a swathe of research on the role of Earth observation satellites in disaster management.  
It is in part due to advances in satellite technology and their growing presence in space, but also due to the growing risk of disasters caused by climate change.  
As these will only increase in the future, preparing management strategies is a sensible idea. 
While some natural disasters are more spontaneous than others, volcanic eruptions are perhaps one of the "easiest" to manage.  
Granted, the events themselves are devastating and have worldwide consequences, but they are also easy to spot thanks to weeks of activity that lead up to the actual eruption.  
As such, they present a good opportunity for testing the power of Earth observation satellites in disaster management.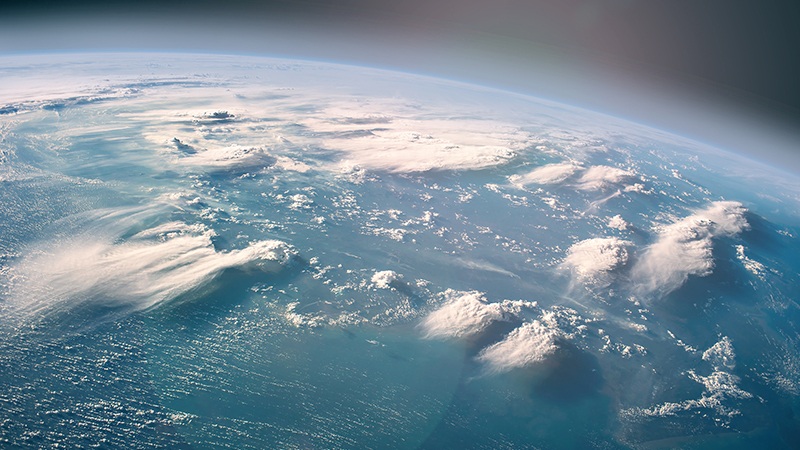 The Future of Earth Observation in the UK 
Earth observation is a bigger business than ever before, and this is particularly true in the UK's space sector.
Back in 2019, the UK Space Agency released a grant of £2 million to fund 10 Earth observation projects.  
Among them is the SERMON project from RAL Space, CAGE from Teledyne e2v, a volcano monitoring camera from Leonardo, and many more. 
The projects will help with everything from oceanography and climate science to disaster management and gas prospecting.  
While the Tonga eruption was devastating, it could have been much worse had we not had such advanced technology.  
Hopefully, by the next time we have an eruption of this magnitude, our capabilities will be even greater still.