There's nothing quite like hearing the news that you've landed a new job. It's exciting, nerve-wracking and sometimes overwhelming all at once. It represents a new chapter for you and likely your family too.
It's a nice boost to the ego too, knowing that you beat out countless others to be the one candidate your new employer wanted.
There's also the knowledge that you'll get a better salary and/or benefits package on top of doing a job you're going to love.
It's a good time to be you.
Eventually, once the dopamine wears off, your mind will turn to the logistics involved of starting a new job.
A new route to work, possibly a new mode of transport, different hours, childcare considerations, letting your new employer know about pre-arranged holidays.
And finally, the awkward task of resigning from your current role.
Breaking up is hard to do
Most people approach resigning with no small amount of trepidation. The uncertainty of not knowing how your line manager will react to the news or how you'll be treated afterwards can be nerve-wracking.
It's understandable. No one wants to be treated differently or excluded.
From the employer's perspective, if you hold a senior position or deal with sensitive information, then the company needs to protect itself. Especially if you're going to work for a competitor.
If they already know you're searching for something new, then it makes things a little easier but – for the vast majority – it'll be a bolt out of the blue. And unwelcome news.
The uncertainty you face may be further exacerbated if you're unhappy in the role, you have a strained relationship with your line manager, or the organisation errs on the side of unprofessional.
However, the reality of telling your employer that you're leaving will never be as bad as your expectations.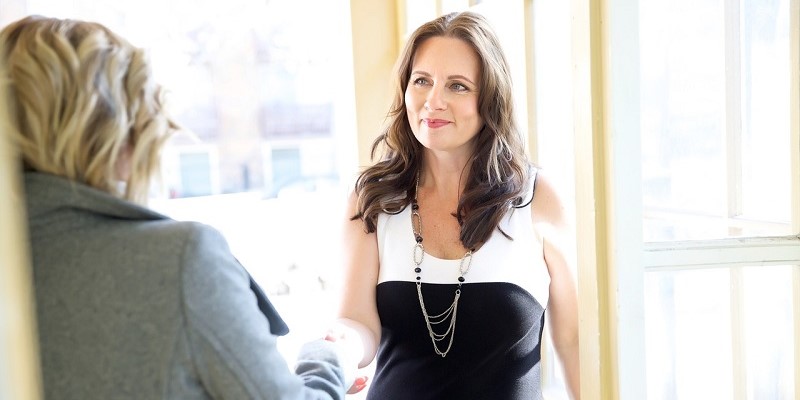 If you have a good relationship with your line manager, then chances are they'll be upset for all the right reasons.
It's never nice to disappoint anyone or let them down but remember, you're taking the new role for legitimate reasons. A moment of discomfort in exchange for an exciting new opportunity is worth it.
Depending on where you are in the world, the rules (and laws) around resigning your position vary significantly, as will your notice period.
Some countries – or contract types – don't require written notice or even a notice period. You can simply announce your desire to leave and be out of the door with a box of your possessions before the end of the day.
In the UK – unless explicitly stated in your contract – you don't have to put your notice in writing. However, government guidance encourages employers to get resignations in writing.
It's a wise precaution as it prevents any arguments or accusations that you haven't served your notice period.
Also, your notice period starts the day after you resign. If you resign on Monday, your notice period won't commence until Tuesday. So, make sure you factor that in when you agree on start dates with your new employer.
Why you should put it in Writing
Avoiding arguments or accusations of wrong doing aren't the only reasons why you should write a resignation letter or email.
For one thing, putting something as serious as resigning your position in writing makes it official. It states unequivocally that you intend to leave the business. Although in most cases, your employer will want something in writing so – if for no other reason – it's worth doing just to keep the peace.
It's also a professional thing to do. It shows respect. Even if you don't feel terribly respectful towards your current employer, showing them respect will serve you in the long term.
No matter how you feel about your current employer, there is little value in burning bridges. You never know when you may need a favour or another reference in a few years' time.
Writing a letter of resignation communicates to your employer that while you no longer want to work for them, you still respect them, and you want to maintain a professional relationship.

No matter how tempting it may be to tell them exactly what you think of them.
We often get asked how honest the resignation letter should be. It's understandable to want to write down all the company's failings. Or to expose the incompetent behaviour of a colleague or manager.
In reality, airing dirty laundry in your resignation letter is as unprofessional as it gets, regardless of how cathartic it may be. It's cheap and doesn't allow the accused an opportunity to defend themselves.
You can communicate your reasons for leaving in a moderated way if you feel you must. But in truth, you're better off just meeting the minimum requirements. Which are:
Your intention to leave and when you intend to do so. Thank them for the opportunity and anyone who has been particularly supportive during your time with the business.
Plus, you're leaving so what difference does it really make to you if the team or people you are working with aren't pulling their weight?
It's good that you care but unless they have a culture where that kind of feedback is listened to and acted upon, you're really wasting your time. And you're souring any future relationship you may have with the business in the process.
The only occasion – we would argue – you should say anything is if you're aware of an activity that breaks the law or is putting lives at risk. Although this is better done in person, rather than in a letter.
Don't forget, in most cases, you'll need a reference so it's far better to exit the business as the model employee. Even if that means letting go of your worst unresolved frustrations.
Again, in the UK employers are required to provide a reference and while they can't give a bad one, they don't have to give a glowing one either.
Use your letter of resignation as an opportunity to thank your employer for the opportunity and for the experience. Whether the experience was positive or negative, it still served as a stepping stone that helped you get the job you've just been offered. For that reason alone, it's worth conveying your gratitude.
Notice Periods
Your contract will usually tell you how long your notice period should last. If your letter deviates from your contract, your employer can choose to enforce your notice period.
If you want to give your current employer more time to find your replacement then you can offer an extended notice period, which most employers would be happy to honour.
However, make sure you get confirmation of your last day in writing as you don't want to find yourself high and dry should they find a replacement quicker than expected.

Equally, if you have annual leave outstanding you will need to negotiate whether you take it as paid holiday or as a lump sum at the end of your employment.
The employer has the power here. They can decide which they would rather you do. Depending on where you work, it may be better for them for you to take the time off, rather than work on sensitive projects when you're on your way out of the door.
Similarly, your employer can put you on leave throughout your notice period. They must pay you in full during your notice period.
It's also worth noting for those in the UK - if you are unwell during your notice period your employer has to pay you in full for any time off you have, rather than statutory sick pay or any other amount you would normally receive.
If you need a truncated notice period talk to your employer about it before you put it in writing. Making demands while you're under a legally binding contract isn't the best way to leave a business. Although very few employers can be bothered to take you to court over breach of contract, it's not worth the aggravation.
Again, most employers are happy to be flexible with you as having an employee that doesn't want to be there is bad for morale and productivity. Providing you're reasonable and respectful, they should be too.
Notice periods, like letters of resignation, are an exercise in professionalism. It's important that you honour both your contract and what you outlined in your letter.
KDC are expert technical and engineering recruiters. If you're looking for your next role across aerospace, defence, space, cyber security or emerging and disruptive technology then we may be able to help. To register your details with us click here.
Alternatively, if you're looking for leading technical talent, get in touch and we can discuss your requirements.